Client Re-Engagement Consulting:
Helping you get back together with your Ex (no, not THAT ex!)
You've got the strategy, you've got the energy, but do you have the right clients to work with? Our client re-engagement consulting service helps you get back in touch with the clients that matter, the ones that we believe will help you grow and thrive.
Why Client Re-engagement Matters
Here's the thing about getting back together with your former clients: it's nothing like getting back together with an ex (thank goodness!): client re-engagement allows your business to thrive with mutually beneficial partners.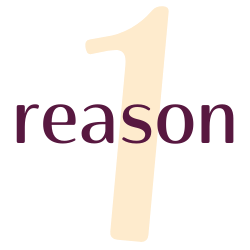 There's a reason an ex is an ex, but it can be boiled down to this: the two of you just weren't on the same wavelength. You needed a certain type of energy that they couldn't give you, and it's ok for you to drop them; after all, you need to surround yourself with energy that allows you to be positive and be empowered.
It's the same mindset for your business. Not every client is going to be beneficial for your growth, which is why it's crucial that you re-engage with the clients that will help you thrive. In fact, studies show that businesses that increase client retention by a measly 5% can expect an annual revenue increase by a whopping 25-95%.
But here's the thing that study leaves out: that 25-95% increase is only possible if you re-engage with the right clients, and that's where a lot of businesses struggle with. How do you know which ex you should get back in touch with? Sure, that bassist from the garage band was cute and exciting, but is that the type of partner you need in your life right now?
But that's why we're here! Linq's Client Re-engagement Consulting service helps you sift through BS exes and find the ones that matter: this means helping you re-engage with the clients that respect your passion, who value your products and services, and most importantly, are committed to patronizing your business on a long-term basis.
Wouldn't it be nice if all our romantic partners were like that?
How Does Linq's Client Re-engagement Consulting Help Me?
Our Client Re-engagement Consulting service focuses on delivering two things: short-term results and long-term impact.
As with most business goals, your short-term results when you re-engage with a client are essential steppingstones for you to create an impact that will affect you, your business, and the people you work with in the long-term. Through our Client Re-engagement Consulting service, we'll be helping you with:
Increasing Your Referrals
Streamlining Your Workflows
Personalizing Your Business Strategies
Manifesting Milestones and Markers
Recognizing the Right Customers to Re-engage With
Re-engagement Strategization
A lot of these don't seem like new ideas for our more advanced womenpreneurs, but we believe that these basic aspects of customer care need to be refreshed from time to time. The higher you are in the ladder of success, the more different the environment becomes.
Increasing your referrals when you're starting out is fairly easy, but as you establish yourself further, your client base needs to level up with you. We'll help you make sure that your clients can constantly refer your business to other established clients.
The more referrals you get, the bigger your business grows. However, as your business grows, so must your business model, particularly your workflow process. Every business is unique and will require a very specific type of workflow. Our Client Re-engagement Consulting service will include a robust workflow development program that will help you streamline your business in a way that works best for both yourself and your clients.
Through our Client Re-engagement Consulting service, you'll learn how to make your preferred and trusted clients happy, and in turn, will make you happy as well. Positivity and growth are paid in kind, after all.
The best short-term goals are the ones that lead to a long-term impact, and that's what our Client Re-engagement Consulting service aims to achieve. By helping you get to these short-term goal posts, we're also helping you create the environment you need to make meaningful connections with the clients that matter. Just like your love life, we want you to have a meaningful and impactful relationship with the clients that matter. This means creating foundations of trust and positive energy through competent and skillful customer care.
As your business grows, your client books are going to get bigger and your client list is going to get longer, but with the workflow personalization system we'll be teaching you, these things will be a breeze to manage. Done right, your client books are going to become a self-managing ecosystem that will be generating new clients on the regular. This means that we'll also be helping you create a referral system that rewards loyal clients and encourages new customers to walk through your doors.
However, we're also here to advise you on the right kind of clients you should be working with. We've been saying that a lot, but what does the right client actually look like? Well, to determine that, it's ideal if our clients have taken our Clear Path Consulting service so that we can pinpoint the exact goals and processes your business needs in order to succeed. From there, we'll go through your client list, both past and present, and create a checklist of what you liked and not liked about working with them.
Remember: you want to work with clients that help you grow; you don't want to be stuck in a business relationship with a client that takes more than what they can give. What you need are professional clients that you enjoy working with, that bring out the best version of yourself, and is constantly helping your company along the journey to success.
Does this mean working only with rich clients? Of course not! Some of the most high-value clients a company can get are the smaller businesses, fellow SME's who not only provide you with a transactional opportunity, but also a learning one. These are the kind of people we want you to work with because we believe that your positive energy won't be wasted on them and that their enthusiasm helps you grow.
Through our Client Re-Engagement Consulting service, we help you identify the clients that can help you reach your goals and help you re-establish communication and trust. This is because the right client can help you get the right kind of referrals, but more importantly, it helps you establish a deep and meaningful connection with your fellow entrepreneur.
By re-engaging with your trusted customers, you're not only ensuring continued business: you're also creating a wonderful community of business partners who are on a similar journey of success as you. After all, clients aren't just people who give you money: they're people who have trusted your expertise and talents, and we need to return the grace and respect they've given to us three-fold.
Linq believes in empowering all of our women in business, which is why our Client Re-Engagement service helps you connect (or reconnect) with your entrepreneurial sisters so that we can all rise above the tide.
Is Client Re-engagement the Right Service for You?
Our Client Re-engagement Consultation service is meant to help clients reconnect with their high-value customers. As a business grows, it's only natural that you lose touch with people that matter. Thankfully, unlike the dating scene, picking up where you left off with happy customers is easy, and it helps you grow your business even further. Most of the clients we work with in our Client Re-engagement Consultation service are women professionals who:
Sound familiar? That's because every woman in the business space has encountered these problems before, and we're here to tell you: you're not alone, and there's someone out there who can help you overcome these hurdles. We believe that helping our clients re-engage with past clients and customers that are of value to them will help them grow their business and take them from where they are to where they deserve to be.
To get you started, this guide is designed to help you understand your current client base, figure out which need TLC, and how to take the first step in a beautiful relationship.
Entrepreneurs On Our Client Re-Engagement Program
"When my book of business grew over 900% overnight, I hired Riah to help me get back to business as usual…with 900 times the clients. My clients are happy, and business is booming."
"Riah quickly becomes a secret weapon to implementing your client retention strategy. She's approachable, unafraid to dive in, and always has clients in mind. I highly recommend her."
"Riah has a passion and tenacity for great customer relationships and experience. Her creative solutions to re-engaging clients are top notch and personalized to each business she works with. Riah's dedicated to helping business owners continue to serve their customers and bringing their needed products or services to the world. She's a breath of fresh air for your business!"
"Riah is NEXT LEVEL! Her process and approach prompts ACTION, which feeds and strengthens confidence!"
Still need help deciding?
We get it, there's only so much we can say on this website. How about booking a consultation call with us instead? Allow us to help you re-engage with the clients that matter and discuss the best way you could achieve your success on your own terms. We'd love to sit down and get to know each other better over a cup of coffee! Book a Coffee & Collab date with us, or schedule a consultation.
Side note: Feeling overwhelmed? Check out our Virtual Assistant Matchmaking program so you can find a highly competent and skilled woman to help you focus on the things your company needs to grow!