Why yes! I'd love to talk about myself...
Professional, Mom, Scorpio/Libra cusp. Fan of Dogs, Mexican Food, and Acoustic Rock. Proud Bilingual Babe.
I'm not me without: My incredible husband, who has been by my side since our high school prom(!!), and our three beautiful daughters, Angelica, Marisol, and Gabriela.
The proudest moment of my life: Is probably a tie between the birth of my children and winning a school-wide T-Shirt Design contest in third grade. (Don't laugh — it was a really good t-shirt design.)
I will drop everything and dance in the grocery store if they play: New Kids On The Block, Shakira, or Selena (Quintanilla or Gomez, you pick – they both do it for me).
My everyday uniform: Are you kidding? A hoodie and jeans, for sure.
You might not guess by looking at me that I: Have been named Maternal Unit Of The Year for 21 years running*. Of course, it's an honor just to be nominated. I'd like to thank God first…
The people around me would say I'm: Stubborn. Like, "I took one college class at a time for twelve years to finish my Bachelor's Degree while raising my 3 daughters"-level stubborn.
I will talk for hours about: My sweet Boston Terrier, Phoebe. Dogs > cats.

Prepare to lose to me if we: Play Connect Four. I will stomp you.
My go-to Starbucks Order: A Grande Nonfat Latte with Two Splendas, AKA "The Perfect Latte."
*DISCLOSURE: Results not typical. Judging panel was compensated with approximately two decades worth of food, shelter, and clothing.
It all begins with a conversation. Schedule a time to meet with me, and let's find out how we can help each other: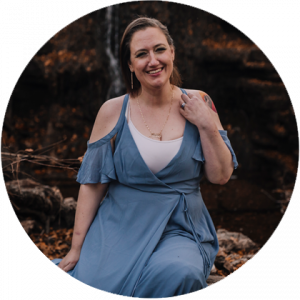 Why don't we get to know each other?
Ready to get to work? Great!
Riah is deeply involved with the business community, and is a member of the following awesome organizations. Check them out: