Virtual Assistant Matchmaking:
Women Need to Stick Together
Our Virtual Assistant Matchmaking program isn't just about finding the next available person to help you out: we take your specific needs and goals, your purpose and passion, and we help look for a virtual assistant that matches your pace, anticipate your needs, and empower you with their innate feminine energy.
Do I Even Need a Virtual Assistant?
Look, we get it: you're a busy woman, and you have to be. Success doesn't come easy, but it doesn't mean you have to go through it alone. Here at Linq, we believe that a 'virtual assistant' is more than just a secretary: they're fellow, empowered women who will learn by doing. We're not just helping you find someone to push papers around: we're helping two women forge a growth mindset together, where a woman learns from a fellow boss babe, empowering each other throughout their journey to success.
What are the Benefits of Hiring a Virtual Assistant?
From creating growth strategies and checking in on high-value clients, to managing the minutiae of your entire company's business process, a woman professional's schedule is chock-full of things that she needs to pay attention to.
Unfortunately, that's not the most efficient way to go about your day; try to handle everything on your own, and a few things are going to slip through the cracks. Sure, you might have been able to put on all your hats at once, but that was when your company was still taking its baby steps. For companies that have started establishing themselves in the business space, you're going to need a virtual assistant to make sure you're always at the top of your game, but there are a few other things they help out with: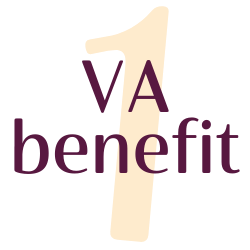 Here's the key difference between a virtual assistant and a traditional assistant: the virtual assistant actually reduces your overhead while the latter increases it. Think about it: hiring a full-time personal assistant costs a lot of money, as it should. However, a personal assistant's primary tasks are going to be mostly done on a computer anyway. Unless you're a Miranda Priestly type of boss (which we hope you're not!).
In contrast, virtual assistants will be doing the minutiae of your day via Skype or the teleconferencing app of your choice, and they usually charge on an hourly or per-task basis. And since they're operating remotely, you won't have to pay for overhead like a separate laptop, office space, or other office-related expenses.
It's a win-win for everyone: you get an assistant to take some of the burden off your shoulders, while the virtual assistant is paid honest money for honest work on their own time.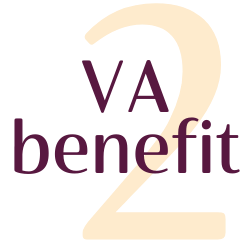 All of the virtual assistants we refer to clients are professionals, women leaders who excel at their field. This means that, other than a brief orientation about your needs and expectations, there's not much else for you to do other than delegate tasks and wait for their completion.
Training a new employee on-site, showing them the ropes, and familiarizing them with your system is going to take up a lot of your time and a lot of your money, valuable resources that could be spent growing your business. Meanwhile, a virtual assistant can get started at their earliest schedule, and all you have to do is trust them to get the job done.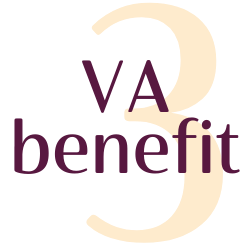 Many women entrepreneurs get bogged down by the day-to-day aspects of running a company that they're unable to do what they do best. This is an unfortunate reality, but one that has a simple solution.
A virtual assistant can be delegated with the non-core tasks that take up most of your day, i.e., sending e-mails, following up on scheduled meetings, reaching out to other employees, data entry, and so on and so forth. Having these things off your docket means that you get to focus on the core competencies of your business. In short, you get more time to let your inner goddess shine through, all while your company's day-to-day process is being handled by a highly skilled professional.
Women entrepreneurs and professionals that hire virtual assistants are able to scale up their operations quicker specifically because their assistants are able to free up their time to grow. Many of the virtual assistants we refer to clients are extremely competent in a variety of skills, which means they can be relied on for a number of projects and tasks.
A virtual assistant is also crucial for companies that have started picking up; when a business starts getting flooded with new clients and other growth opportunities, it can be quite overwhelming. However, a competent virtual assistant can help you delegate, schedule, and allow you to stay on top of all the million things you need to do, all while costing you a fraction of what you would be paying an on-site assistant.
A virtual assistant offers a unique challenge for women leaders: how will I be able to teach, inspire, and connect with someone using a remote setup? The answer is simple: the experience will teach you! Our virtual assistants are all professional Filipino women who are highly skilled at their job, which means you have the opportunity to practice your leadership skills on a more intimate level.
At Linq, we partner with some of the most talented and hardworking women from the Philippines to help shine a light on their grace and skill and uplift them to where they deserve to be: right by your side.
Why Are All Your Virtual Assistants from the Philippines?
It's very simple: the Filipino women that we have worked with over the years have demonstrated consistently excellent quality of work. The women we work with in the Philippines are all college graduates, speak fluent, native-level English, and are the most hardworking women we've had the pleasure of working with.
The Philippines has one of the fastest growing economies in Asia, and while that means an influx of prosperity and lucrative opportunities, it also means fierce and often ruthless competition in the Philippine business space. Linq's Virtual Assistant Matchmaking program allows women from back home to help their fellow women professionals from the other side of the world grow and shine, giving them opportunities that they might not have received in their country.
Here's how it works: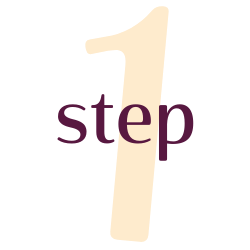 Our clients schedule a consultation with us where we work together in figuring out their exact needs. We then design a custom-made job posting that allows us to whittle down the applicant list to only the most qualified candidates.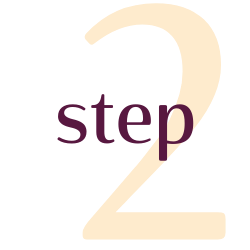 Next, Linq collates the candidates and further refines the bunch, ensuring that the candidates we will refer to you match the needs of your company. Once we come up with a list of potential virtual assistants, our team screens them further via an initial personality and fit interview. The interview is recorded for our clients to watch on a later date.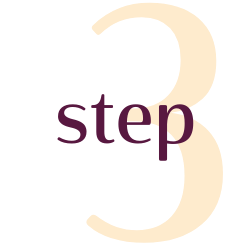 After the initial interview, the qualified candidates are then given a sample task to complete, showing off their amazing skills and wowing you with their personality. At the end of the process, we'll short-list three potential virtual assistants for our clients to choose form. Once they've made their choice, we help you onboard them to your company's business process.
That's it, that's the process. Now go do your thing, boss lady!
Not sure where to begin with a Virtual Assistant?
Check out our Downloadable Delegation Resources: a Worksheet to help you organize your tasks, streamline your energy, and determine which ones you can offload.
Take our "What Sh*t Do You Need To Delegate" Quiz. It was created to help you figure out which area of your life to clean up, what sh*t to take on or to hand off.
Entrepreneurs on our VA Matchmaking
"This process couldn't have been any more seamless or dreamlike. I will be going back to them again as my team and business continues to grow, and HIGHLY recommend any business owner who has either never hired a VA before OR has not had success with a VA in the past contact Riah about this service."
"Riah has a tremendous work Ethic. She cares for the clients and for what is right for you. She will always strive to do the best and make the best effort to met your needs!!"
Still need help deciding?
We get it, there's only so much we can say on this website. How about booking a consultation call with us instead? Allow us to help you connect with a fellow empowered woman and let's discuss the best way you could achieve your success. We'd love to sit down and get to know each other better over a cup of coffee! Book a Coffee & Collab date with us, or schedule a consultation.