We get it: You Are F@%*ing Busy.
So busy, in fact, that you probably don't have time to go through the process of hiring someone to take some of that work off of your plate. Maybe even so busy that you don't know what things you'd start to delegate if you had someone to give them to.
At Linq, we do the hard part for you. We handpick, screen, vet, and schedule interviews with qualified Virtual Assistants to find the best fit to help you simplify your life — whether that's scheduling appointments or drafting emails — so you can spend more time on the things you actually love, without slogging through the stuff you don't.
The best part?
By engaging in our
Virtual Assistant Matchmaking
Program, you are helping to uplift real women in the Philippines, giving opportunities for talented and hardworking Filipino professionals to shine and grow, while you find your dream candidate to help you streamline and expand your business.
Plus, many of our Filipino applicants are willing to work on your schedule
— totally eliminating the time-zone drawbacks of international work.
You could have a brand new Virtual Assistant in less than a month!
What are you waiting for?
Frequently Asked Questions
Loving multiple candidates is normal! In the past, we've recommended a few different routes in this scenario. You are welcome to hire multiple candidates for a probationary period to give you more time and information to make a choice. If you have enough work to give to both candidates, perhaps give them each a different position. Or, if you really only have room for one, we can help you devise a "tie-breaker" test to really give you the confidence you need to make a final choice.
Great! You've moved into the onboarding phase. Schedule an Onboarding Consult with Riah to go over next steps of getting your new VA settled, including salary, holidays, contract, preferred hours, and the like. Pam, the hiring manager at Linq, will then notify candidates that the position has been filled.
If your chosen candidate possesses exceptional skills and experience for the job posting, you may consider being a bit more flexible with the salary in accordance with their qualifications. However, if this isn't feasible for you, we can help you begin a negotiation with the candidate to help come to an agreed-upon salary. Most candidates can be flexible!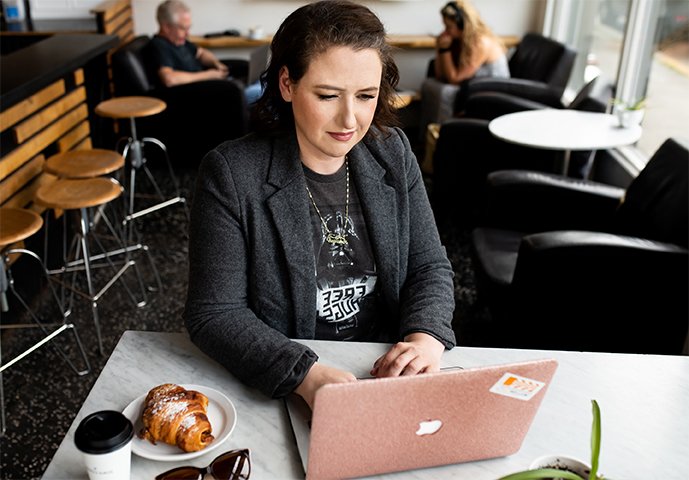 Not sure where to begin with a Virtual Assistant? Check out our Downloadable Delegation Resources, including our "What Sh*t Do You Need To Delegate" Quiz to help you figure out which area of your life to clean up, or fill out the Delegation Worksheet to help you organize all those specific tasks and determine which you can offload.
Let's talk through it together.